Time for a new bathroom? Why not look at a more sustainable and less expensive alternative?
Whether you are looking to revitalise your whole bathroom, or just specific fixtures and fittings, the Refinishing Touch can provide you with a cost effective, durable and sustainable solution.
Worn or  out-of-date bathroom suites can be repaired and resurfaced in your home, avoiding the inevitable disruption and high cost of replacement. Using state of the art materials, the Refinishing Touch can resurface your suite in a day, so your bathroom will be fully functioning again within as little as 24 hours.
From A Single Repair To Surface Refinishing
It's a flexible service that can transform selected items or your entire bathroom:
Bath resurfacing. Do you have a lovely old cast iron bath that is showing some wear and tear? Or something more modern that is still too good to replace? Or perhaps you have a new toilet and basin, and the bath doesn't match. In all these cases, the Refinishing Touch can resurface your original bath to an 'as new' finish in any colour – including to colour match with a new basin and toilet.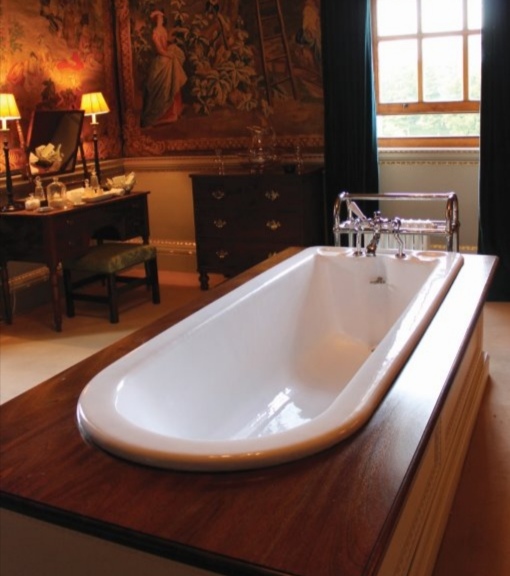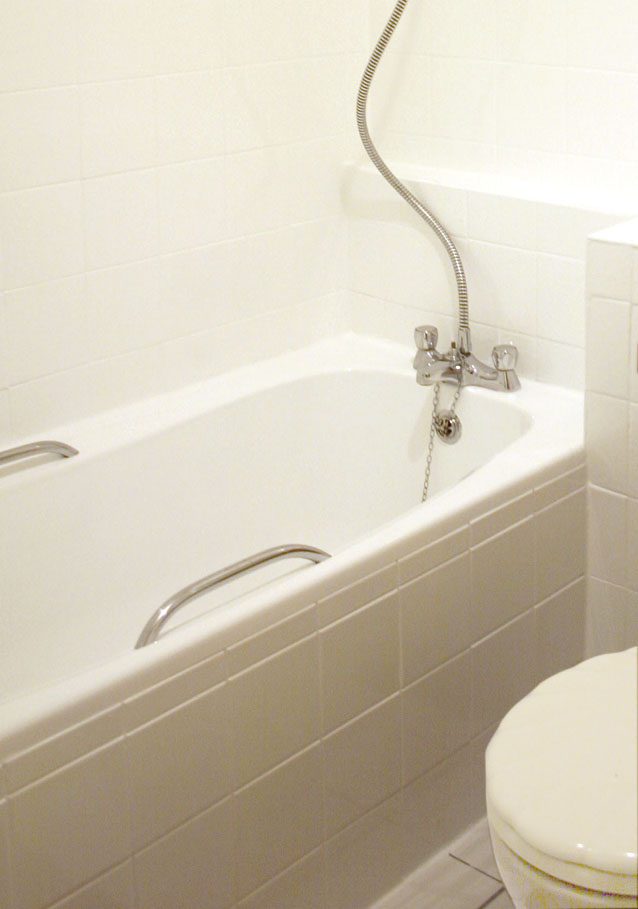 Complete bathroom suite resurfacing. As well as your bath, we can also rejuvenate sinks, shower trays, toilets and bidets. From a small crack or chip repair to complete refinishing, we apply specially developed coatings after meticulous preparation to achieve superb results.
Bathroom cupboard and vanity unit refinishing. Cupboards and vanity units often become worn over time, especially due to the damp conditions of a bathroom. Replacements can be very expensive, so why not achieve the same result at a fraction of the cost? We offer repair and refinishing of your existing units with our beautiful, durable finishes.
Repairing and resurfacing tiles. Despite their durability, tiles often need attention. Perhaps the colour scheme is now dated, or maybe you can't ignore the chips and cracks any longer. We use specialist coatings to repair and resurface tiles in whatever colour you wish. This includes re-grouting, leaving you with a fresh new look to your tiles.
Complete Consultation And Design Service
 As well as the options above, we also help our clients achieve a complete and luxurious bathroom transformation. A personalised advice and project management service from our experienced design team can create a whole new look for your bathroom. We have a sampling service second to none, happily supplying large samples that make it much easier to select just the right colour scheme for your bathroom refurbishment.
The Sustainable Solution
Most of us these days are no longer happy to condemn to landfill perfectly serviceable fixtures and fittings from our home. Underneath the surface imperfections or dated colours of your bathroom suite and furniture could lie years of life. And of course, it simply doesn't make financial sense to buy all new fittings and incur the often huge cost of refitting.
With the Refinishing Touch, you can transform your bathroom in less time and cost than brand new, knowing that you are also part of efforts to live a more sustainable lifestyle. It's all about achieving results that are just as good as a new bathroom, but with less expense, less mess and disruption, and of course less environmental impact.
Is Your Bathroom in Need of Refurbishment?
Please contact us for more information or to discuss your individual needs at no obligation. We'd love to find out what you wish to achieve and help you make your refreshed and rejuvenated bathroom become a reality.
Bathroom Refurbishment Case Study – Small but perfectly formed
1: The existing bathroom
At the point we became involved in this project, the client had looked at the possibility of replacement but found they would be removing existing units and replacing them with almost identical new units. As it was actually only the colour and not the layout that they'd grown tired of they decided that resurfacing was the best option for them.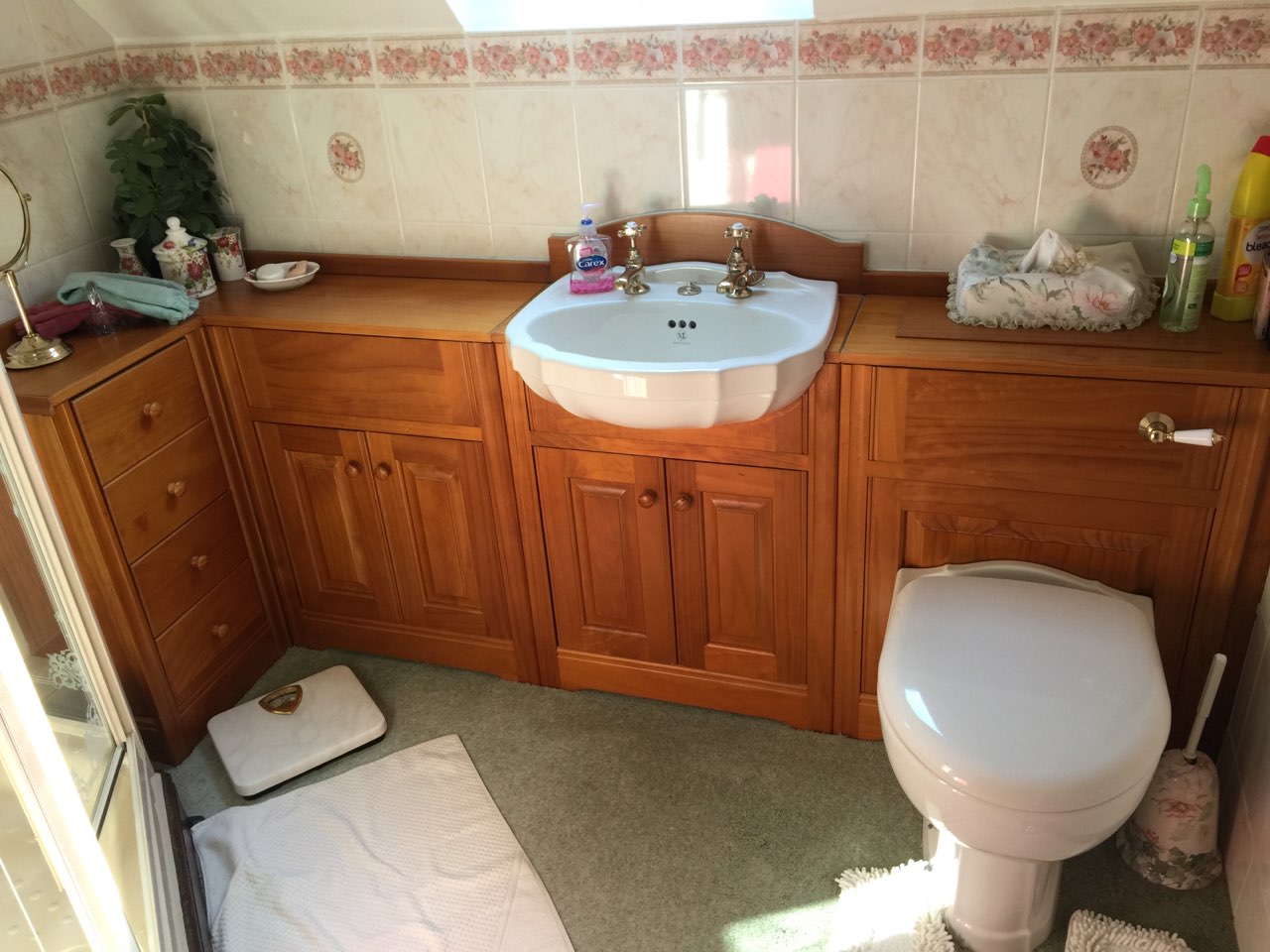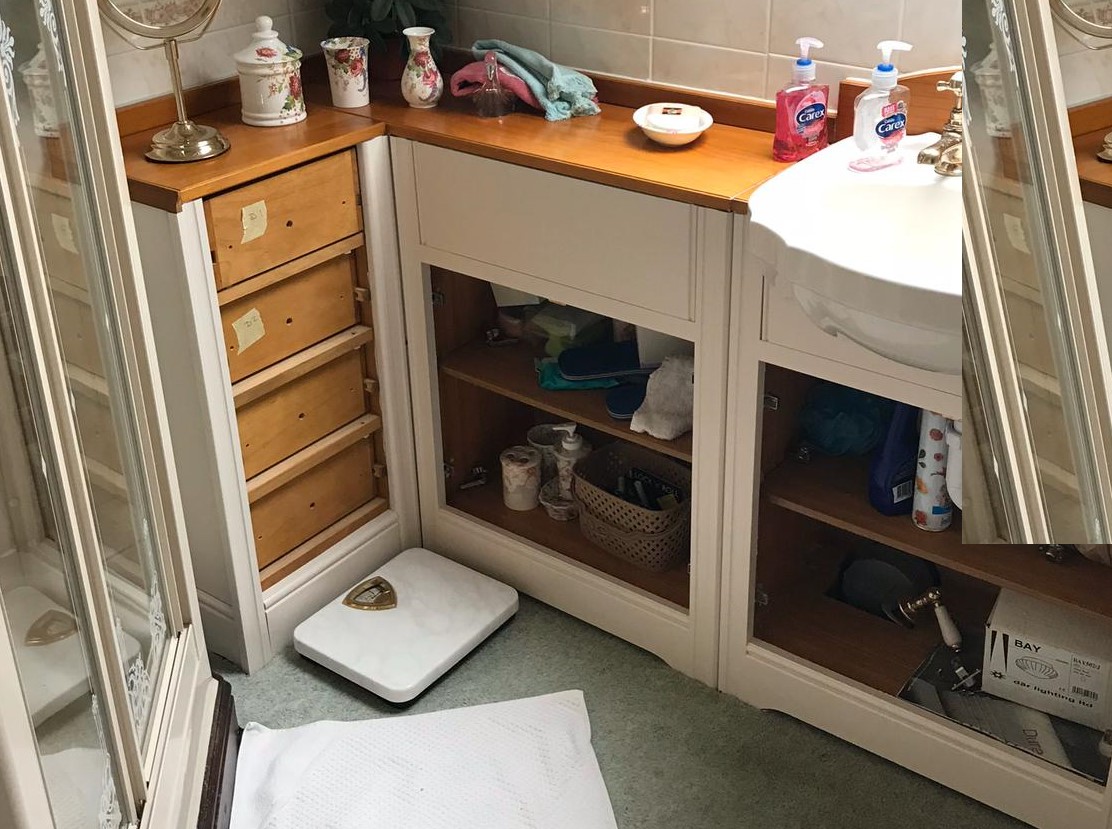 2: Project day 1
We began by removing the door and drawer fronts and transporting them to our workshop so they could be worked on whilst Dean continued to work on site – Sometimes the available space dictates the number of  technicians who work on site on that all important preparation; cleaning, filling damages, preparing the fixed surfaces and edges ready to receive our primer and then carefully masking to ensure we only get our new surface where we intended it to go.
By the end of the day on Tuesday all the fixed panels and edges were the exact match to the beautiful shade selected by the client.
3: Meanwhile back at the workshop
While Dean beavers away on-site, back at the workshop Joe is working on the door and drawer fronts. Carrying out our usual meticulous preparation, including cleaning, filling  and sanding before the application of our specialist primer  and top coat.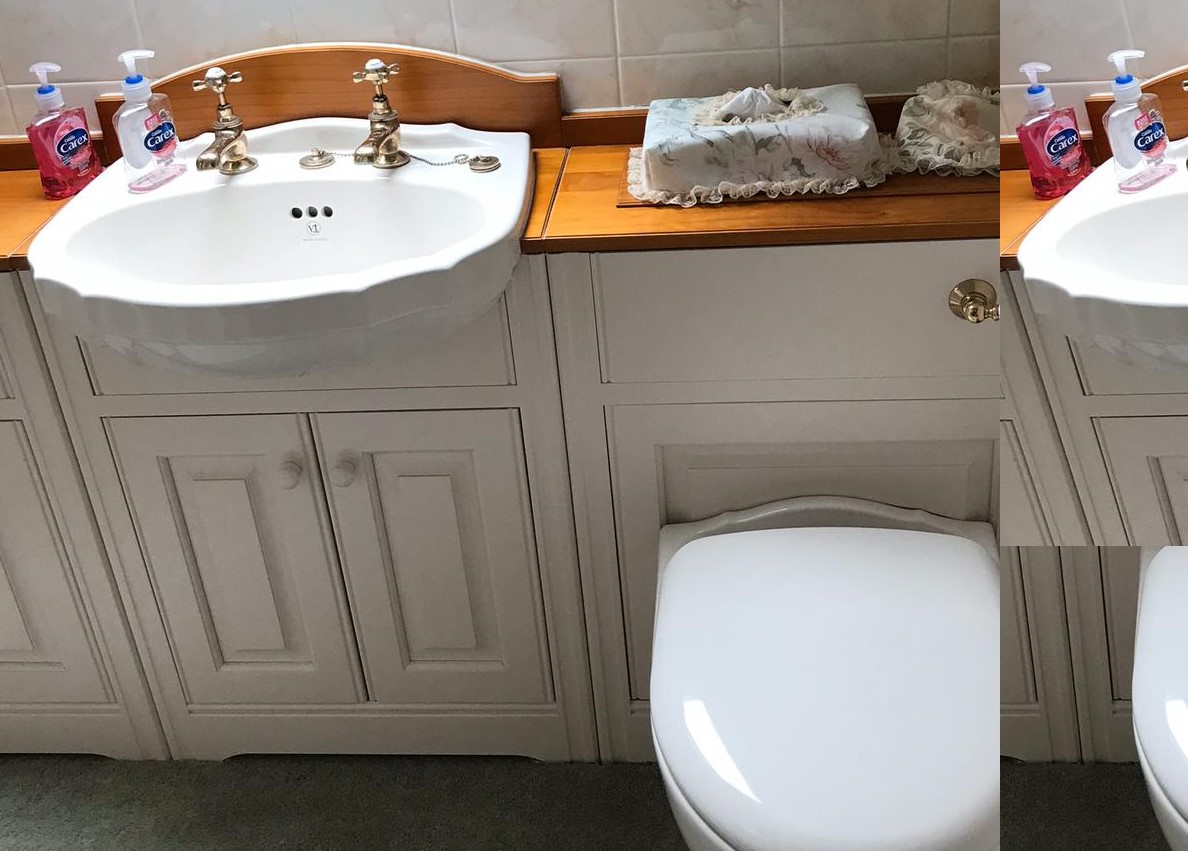 4: Let's put it back together
Dean returned on the Wednesday morning of the same week to refit the finished door and drawer fronts.
It looked great and the client was delighted with the end result!