"Possibilities limited only by our own imaginations!"
There is nothing like making an entrance and this beautifully refinished entrance certainly makes a statement.
Here at the Refinishing Touch, we pride ourselves on producing high quality finishes for the furniture in every room in your home with our furniture refurbishment service.
Customise your kitchen, bathroom, bedroom or stand alone pieces of furniture, creating your own unique style. Your colour choice is endless!
From your first contact with the Refinishing Touch to the completion of your project, we are here to help, every step of the way with our personalised advice and expert service.
As may of our customers know, refinishing your existing furniture is no compromise. Our quality finishes and attention to detail allow you to customise each piece to be uniquely you!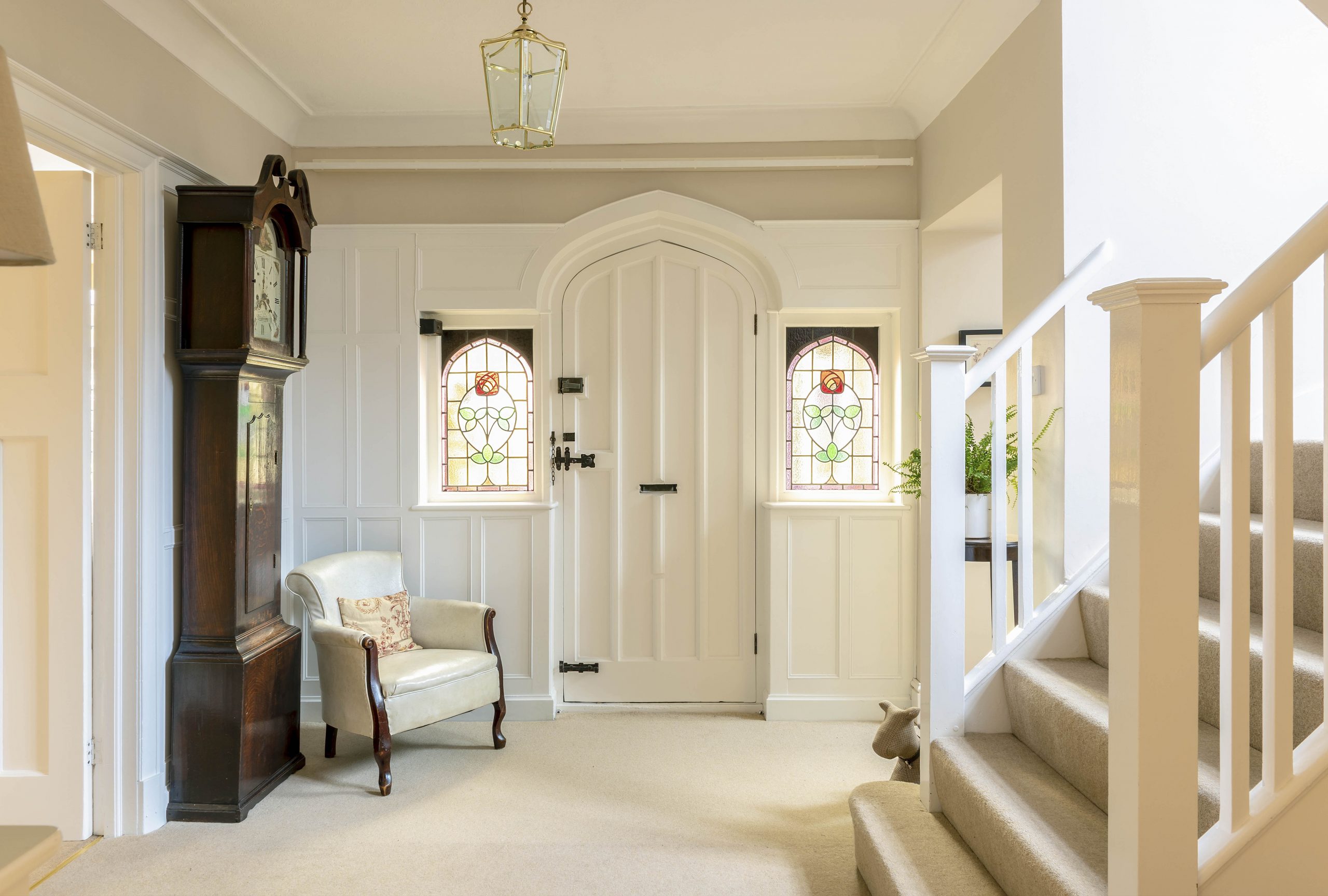 When isn't a good time to freshen up your bedroom style?
Beautifully resurfaced bedroom furniture by the Refinishing Touch can allow you to create your own style and individual space.
Brighten your existing bedroom furniture with beautiful finishes from the Refinishing Touch!
Fitted wardrobes can sometimes date a room, but tend to be the most effective use of available space and replacements can be very expensive.
It's amazing how a professional resurface and a change of handles can bring worn and dated furniture and fittings back to a quality and appearance you can be proud of.
At the Refinishing Touch our attention to detail is second to none. Your furniture will not only look like new but more often than not looks better than it did when it was new!
Our highly trained staff love what they do and take great pleasure in giving your furniture a new lease of life.
Mismatched pieces of freestanding furniture, Bedside chests and chest of drawers, wardrobes and tallboys, dressing tables, blanket chest and bedframes can be transformed as if they were always meant to be together, by professionally refinishing in matching shades and fitting complimentary handles.
Don't forget the Living room.
At the Refinishing Touch we like to keep up to date with the latest colour trends and aim always to offer the best advise, whether you want a modern look or prefer a timeless classic – colour is very personal and can help create your perfect space.
Side boards and dressers, coffee and console tables, TV units and bookcases can all take centre stage in your new look home design at a fraction of the cost of replacement.
Using classic monochrome is an interior design staple, which using black and white to create a vibrant look, but with just a few tweaks and using different shade and tones you can create a calming and tranquil scheme perfect for any room.
Dining rooms too can benefit from the expert resurfacing of the refinishing touch.
If you're aiming to achieve a classic and sophisticated look without breaking the bank or the planet, then we can help you get there!
Furniture Refurbishment
Whether you are looking to update the furniture in your living room, dining room or entire house, we can offer you a high quality alternative to replacement with our furniture refurbishment service.
Resurfaced furniture in cream or ivory, greys or colours coupled with natural wood and new handles are a match made in heaven.
Changing your dark or dated furniture to white can add a splash of classic style. If you're aiming to create a homely, fresh and relaxed room, white will get you there every time. It doesn't matter what colour your walls or floors are, introducing your white resurfaced furniture into the mix will work. A classic colour is a classic for a reason.