Breathe new life into your kitchen, transforming it in just a few days at a fraction of the cost of a new kitchen
Now you can enjoy the look and quality of a new kitchen without the hassle and cost of an installation. The team at Refinishing Touch are the experts at turning tired existing kitchens into fresh and unique places to enjoy once again.
Having your kitchen professionally refurbished by the Refinishing Touch not only gives you an as-new look and feel to your kitchen, but also offers the opportunity for something unique. Choose the colours and finishes you want, with no manufacturer's restrictions on your imagination.
All of this is achieved by repairing and resurfacing your existing kitchen cabinets, doors, drawer fronts, cornices and shelving with a durable finish that looks beautiful and stylish, as well as being easy to clean. The same approach can be taken to bring worktops and tiles back to new condition.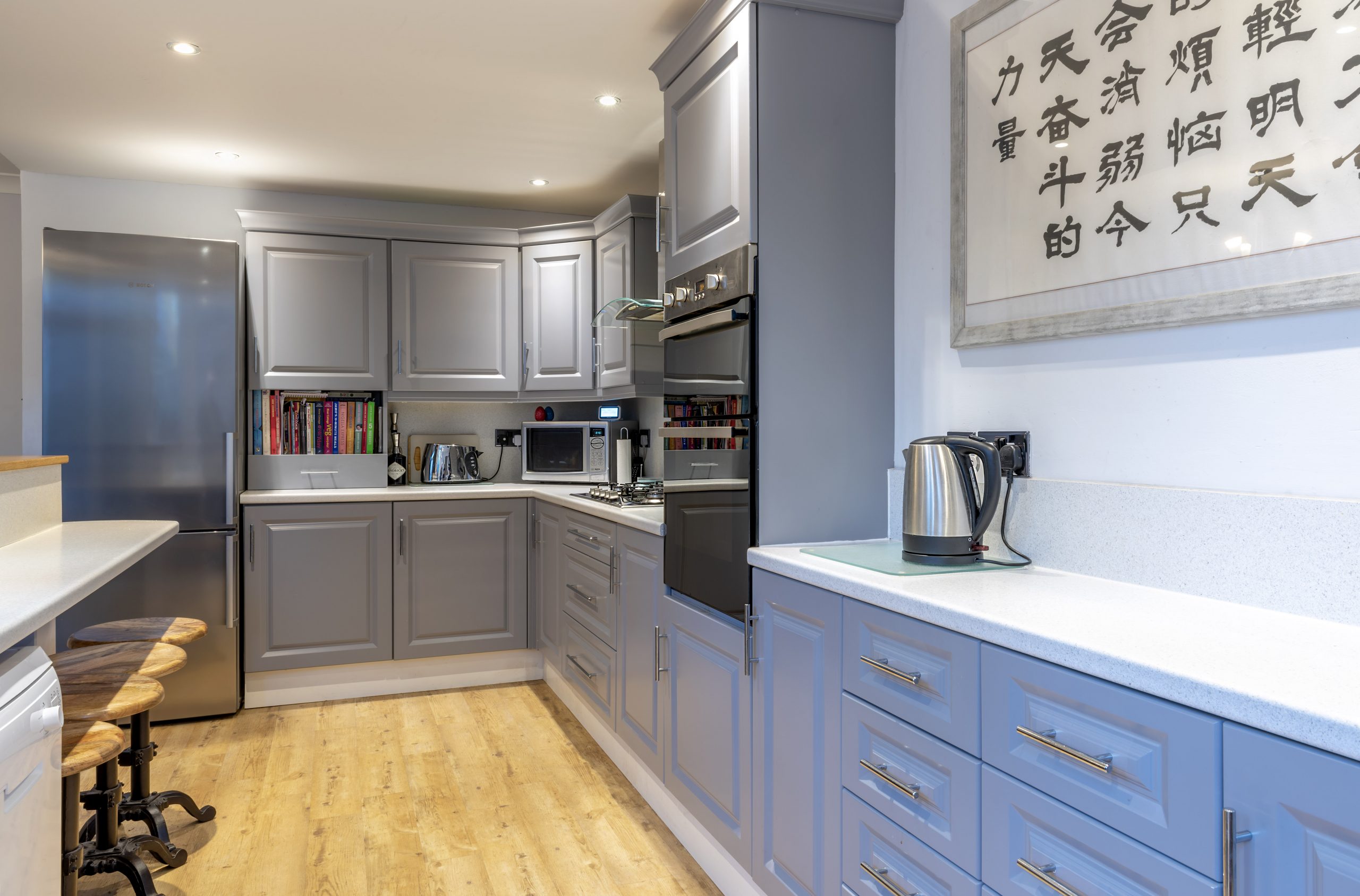 Why Throw Away A Good Kitchen?
Time and again, people tell us that there is nothing fundamentally wrong with their kitchen. The carcasses, drawers and shelves are all fine. But it's the visible parts – the cupboard surfaces, doors and drawer fronts – that have perhaps taken a little too much impact over the years. It's likely that the colour scheme has also become a little dated.
At a time when all of us are keen to minimise our impact on the environment, why should we discard a kitchen that still has years of life? Just as importantly, why go to the huge expense of a new kitchen when the existing one is still perfectly useable?
Now there is an answer. A service that can transform your kitchen in just a few days into something that really does look brand new, but at thousands of pounds less than a new kitchen. Less expense, less disruption, less environmental impact – but outstanding results.
High Quality Kitchen Refurbishment With Minimal Disruption
The quality of the finish from the Refinishing Touch is second to none and our attention to detail is unbeatable. We believe strongly in not only leaving you with a kitchen that looks amazing on the day we finish, but a kitchen that will look just as good for years to come.
Here are some of the key features of our kitchen refurbishment service:
Removal of doors and drawers. To minimise disruption for you, your doors and drawer fronts, and any other elements of your kitchen that are easy to remove, will be removed and transported to our workshop. Most of the resurfacing can be carried out in our workshop so your kitchen can be used throughout the project.
Meticulous preparation. Up to 80% of time in our refinishing process is in fact spent on preparation. Surfaces are thoroughly cleaned and sanded, and all the holes, scratches, dents and cracks are repaired. If you've selected alternative handles that need to be positioned differently, we'll fill the existing holes so you'll never know they were there.
Applying a quality coating. The refinishing itself starts with spraying a high quality primer. Once cured, the primer is sanded and checked before finishing with your choice of topcoat. We will also re-drill and fit your new handles (if chosen). When the project includes refinishing cupboards, worktops or tiles, we mask your cupboards so they don't even need to be emptied.
Options for even more impact. With our network of trusted partners, we can go beyond surface refinishing. We can supply and fit new or additional cupboards, worktops, sinks, hobs, sockets and switches, and re-tile either areas or the whole kitchen. When refitting doors and drawer fronts we can replace any broken hinges or drawer runners to ensure performance is every bit as good as visual appeal.
The end result? A kitchen that looks brand new, and that feels and functions like new too. But crucially, without the environmental impact, cost and hassle of installing a new kitchen.
Helping You Specify Your Kitchen Refurbishment Features
Well before work itself begins, there's the matter of choosing a finish and colour scheme for your refreshed kitchen. Thankfully, you won't need the expense of an interior designer, or hours spent pouring over picture galleries online, as our team brings years of expertise to the project.
Thanks to our extensive design and refurbishment background, we can present you with ideas for colours, finishes and even fabrics. We also have an amazing sampling service, happily supplying large samples that make it much easier to select the right colours than tiny swatches. It's all part of the service, at no extra cost.
Is Your Kitchen in Need of Refurbishment?
Please contact us for more information or to discuss your individual needs at no obligation. We'd love to find out what you wish to achieve and help you make your vision become a reality.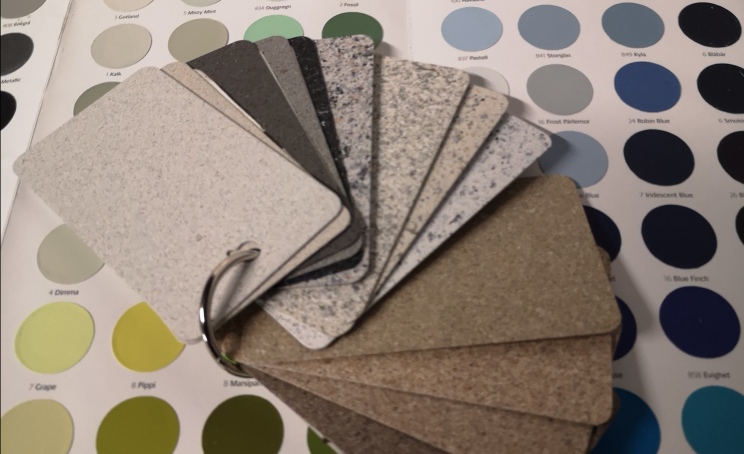 Examples Of Our Kitchen Refurbishments