Surface Damage Repairs for any Residential or Commercial Project
What Our Clients Have Said
Less cost, Less Time, Less Waste and No Smells
A friend of mine had recently had her kitchen refurbished and suggested having the units sprayed by Refinishing Touch. After seeing my friend's "new look' kitchen I was totally convinced this was the way to go. It looked amazing and brand new. We are thrilled with our 'new' kitchen refurbishment and I am very happy to recommend Refinishing Touch.
So Durable
We recently used this great company to refurbish our existing kitchen. In 10 days they transformed our existing units and doors and work tops into a kitchen that looks and feels brand new. Forget your preconceptions about painting. This is high quality resurfacing with real attention to detail. Why bin your kitchen when you can Renew it. A new kitchen at 80 % less cost and environmentally kind as well. Could not recommend them more highly. The whole team are really kind and conscientious and proud of what they do.
Went Above And Beyond
An amazing family run company that really cares about the work that they do. They breathe new life into old surfaces or spaces by renovating instead of replacing with newer, lower quality materials. They have resurfaced the kitchen worktop and the bath in my mum's house. They have also gone above and beyond to help her find and replace kitchen cupboard handles so she didn't need to replace her cupboard doors entirely. Highly recommended.
Such A Neat Repair
I went to see Mrs. Small's dresser last night and it looked amazing! I really like the finish and colour and such a neat job – very impressed.
Kitchen Transformed In Days not Weeks
We choose the people we feel we want to entrust with the work and then develop the project around them. We felt that we could rely on you and that you would do what you said you would.
Beautiful Transformation
Thank you so much for the beautiful transformation Refinishing Touch has achieved with the paneling in our hall. We did not think it was possible to get such a beautiful finish on top of the darkly varnished wood which was pitted with holes, especially as the varnish was peeling so badly. Our hall now looks bright and stylish. You and your team have been brilliant from start to finish. We are absolutely thrilled and would not hesitate to highly recommend your company. Once again, thank you so much.
Refurbishment and repair of worn, dated or damaged surfaces in London, East Anglia and the South-East
Why Replace When You Can Restore?
When surfaces are damaged, it doesn't necessarily have to mean replacement. Thanks to the specialist services of The Refinishing Touch; homeowners, construction companies, hotels, local authorities, hospitals, tradesmen and landlords have an alternative. And it's an alternative that saves time, saves money, and avoids disruption.
A Hard Wearing Finish that Looks Like New
Most surfaces that have been damaged by accident, during installation, are generally worn or simply the wrong colour can be restored comparable to new, with minimum disruption. All work is conveniently carried out in-situ and surfaces are generally ready to use within no time at all. Very many people have benefitted from our specialist services, whether it be mending chips and scratches, or restoring entire fixtures and fittings.
All work is fully guaranteed, providing a few simple care and cleaning guidelines are followed.
From the Wash to the Solent
The Refinishing Touch offer kitchen refurbishment, kitchen respraying in East Anglia covering Norfolk, Suffolk , Cambridgeshire, Norwich, Wroxham, Dereham, Great Yarmouth, Cromer, Fakenham, Cambridge, Ipswich, Bury St Edmunds , Diss , Lowestoft, Thetford, Downham Market . We also cover the following areas with Central London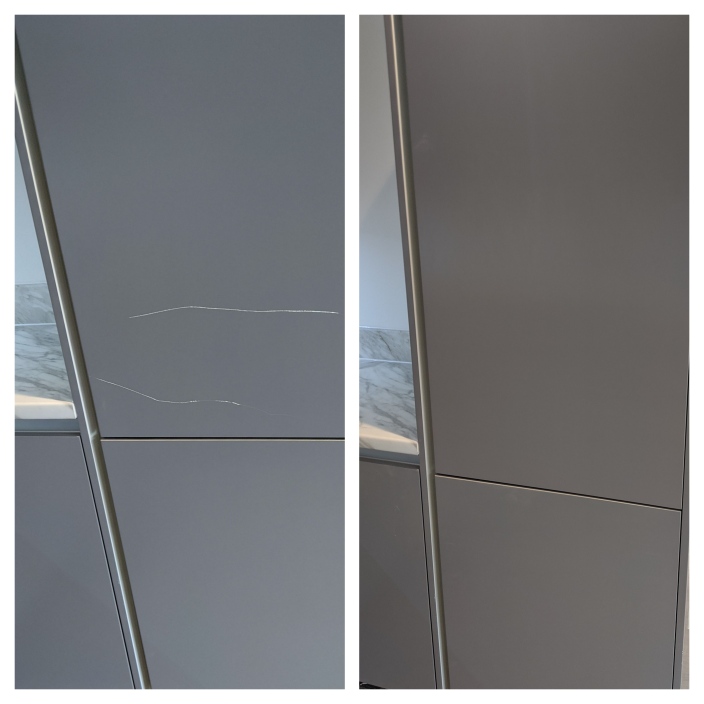 Construction sites are a major source of work for us. With a large number of…