Sustainability at Refinishing Touch
We created our business with a philosophy of reuse, recycle, repurpose and repair – and sustainability continues to drive us.
Refinishing Touch was born after a realisation that too many people were throwing away perfectly good kitchens, bathrooms and furniture. With landfill sites filling at an alarming rate, we asked the question, why condemn so many perfectly functional things? Why not refinish them so that they can enjoy a second life for years to come?
Just as importantly, house builders and developers were too often discarding fixtures and fittings damaged during or after installation. Here too, we knew that modern repair technologies could largely remove this costly and wasteful practice.
You can see this philosophy in the flesh at our Norwich showroom. Here you will find all kinds of fixtures, fittings and furniture rescued from landfill, refinished to look like they were manufactured yesterday. The quality of our refinishing process is so good, you would never know that everything in the showroom was discarded by their previous owners.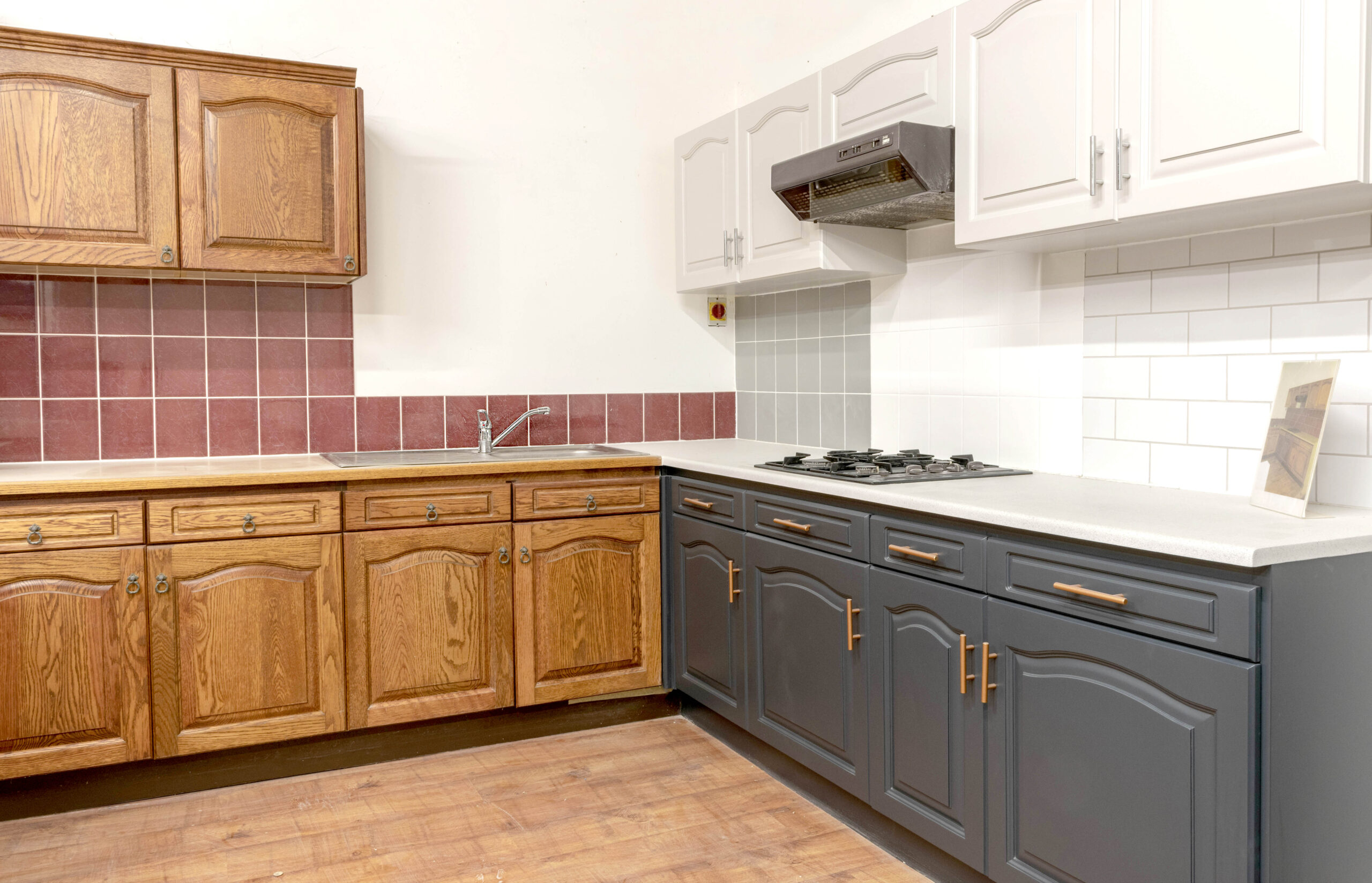 This quality of refinishing we bring to kitchens, bathrooms, furniture, fixtures and fittings in domestic, office or commercial premises brings environmental benefits and of course financial savings for consumers and developers alike.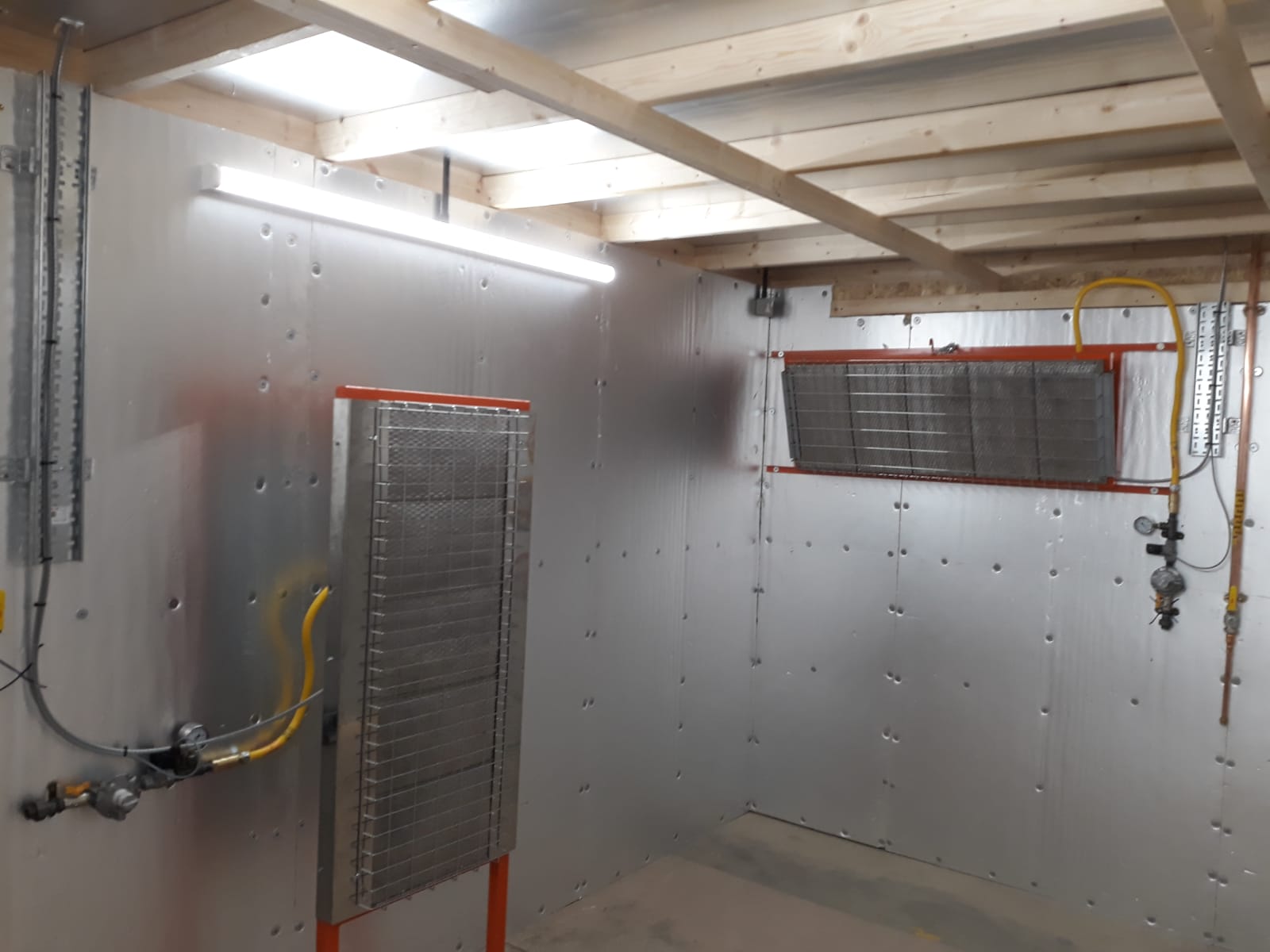 The Environmental Benefits of Modern Water-Based Paint  
As spraying a new coating onto surfaces is a core service of ours, the choice of coating is a key component of our potential environmental impact. In recent years we have moved away from oil-based polyurethane coatings to water-based paint that is less environmentally impactful as it releases fewer harmful chemicals. It also avoids the need for solvent-based thinner when cleaning spray equipment.
We have also found that modern water-based paints are in fact more durable than polyurethane, contrary to popular perception. This may further extend the life of surfaces, and when applied in customers' homes brings the welcome feature of less odour.
There is another benefit, too. When applied in our workshop, water-based paint is dried and cured quickly under infrared lights, so the overall project time is reduced compared to slow-curing polyurethane paint. This infrared system was supplied by Schuberts, a world leader in surface coating technology with more than 80 years' experience in the sector.
We expect polyurethane coatings to be banned or at least severely restricted in the coming years. By moving away from them before the law compels us to, we are keeping ahead of the curve and promoting a more sustainable approach to refinishing.
Sustainable Practices at The Refinishing Touch
The core environmental benefit of working with the Refinishing Touch is that we help our domestic and commercial customers alike to minimise waste. For anyone looking to send less serviceable material to landfill, our service delivers.
We also bring a philosophy of minimising waste through to our wider business processes. Initiatives include reducing wastage on coatings, running smaller vehicles and transporting lighter loads in them all contribute to our environmental performance. These initiatives will be followed by others as we continue to minimise our environmental impact.
 Are You Looking for Sustainable Refurbishment?
Please contact us for more information or to discuss your individual needs at no obligation. We would be delighted to find out what you wish to achieve and help you achieve it – as sustainable a way as possible.