The objective of the Refinishing Touch is to save your business money, by reducing the amount of replacement furniture items you need to purchase, utilising a mix of on-site and workshop based refinishing.
Our renovations are environmentally sound – all finishes are clean, non-toxic and environmentally sound, allowing for safe on-site refinishing. The Refinishing Touch can help you save up to 70% of the cost of new furniture by reusing your existing furniture.
Additionally, the Refinishing Touch provides solid surface repairs including stone, glass, enamel, ceramic and laminate.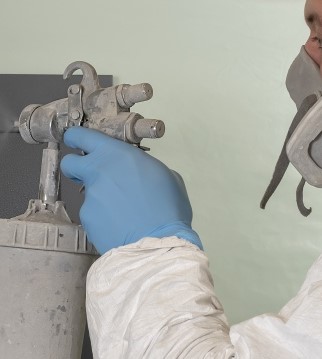 Free Estimate: Call the Refinishing Touch Today
For all your Commercial refurbishment requirements, please call our experts on 020 8616 0350 for London and the South East and 01603 263842 for East Anglia