Damage at Installation or Wear and Tear
Whether kitchen cabinets are damaged during installation or suffer from wear and tear over time, our technicians have the skills to bring them back to their former glory. Wall cabinets, kitchen carcases and mouldings, panels and drawer fronts, which can all be scratched, chipped or gouged, are repairable.
Professional Undetectable Durable Repairs
Wood and veneered facings are mended using specialist fillers, which are applied and sanded so that the surface is smooth. On occasion hard waxes are also blended to match the base colour of the damaged surface. Detailed grain patterns are recreated on the repaired area so that the repair blends in seamlessly. Hard wearing lacquers are applied to protect the new finish from further damage.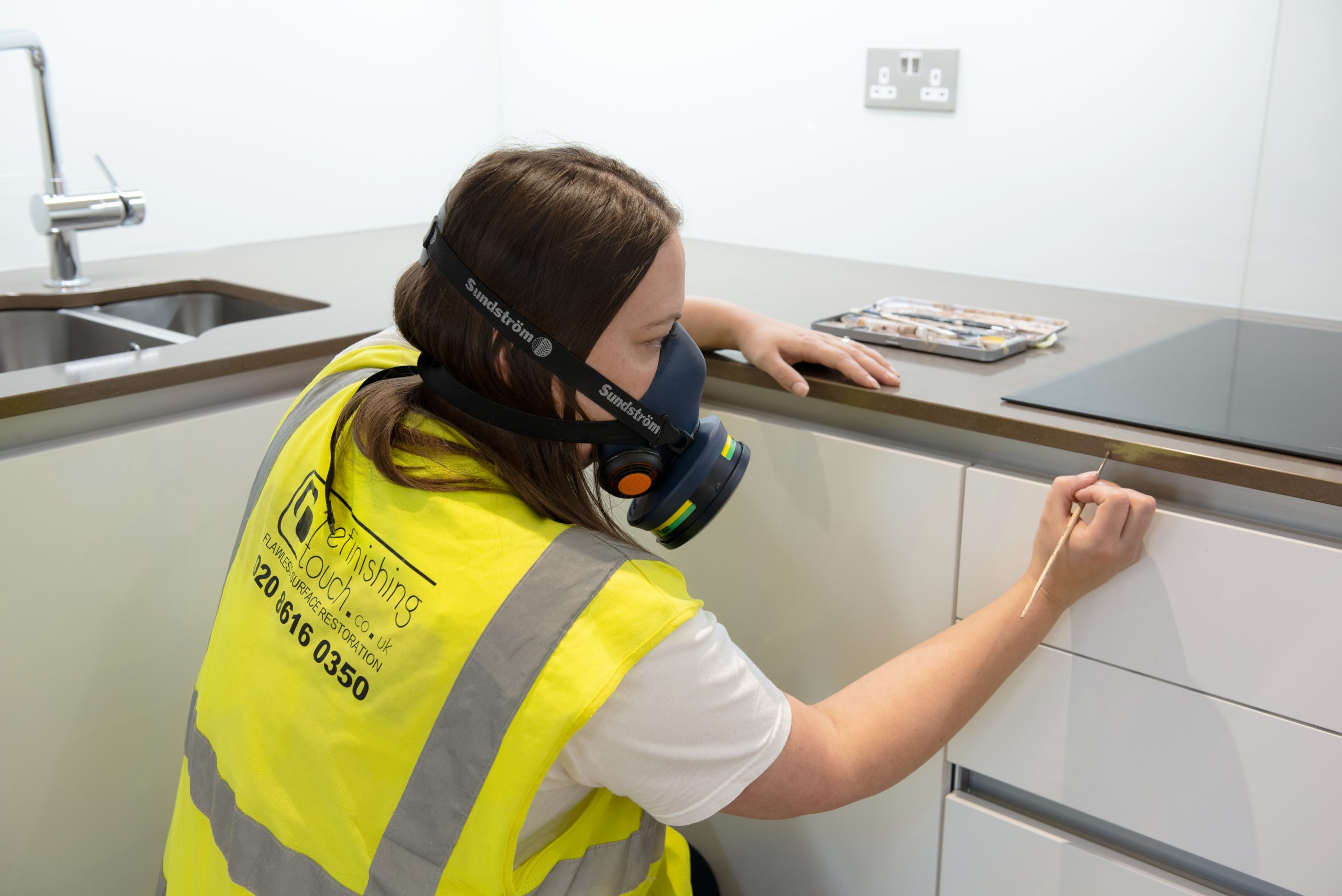 Kitchen Unit and Cabinet Repairs
For your kitchen unit repair requirements please call our experts on 020 8616 0350 for London and the South East and 01603 263842 for East Anglia. For more information on the complete kitchen Refurbishment service we provide which includes Kitchen respray, restoration and refurbishment and can bring your existing kitchen units back to life click here, you can see further examples here