Prevention is the best form of cure – sanitary ware
Repairing damaged bath, shower tray, basin and toilet surfaces is a common aspect of our work. No one sets out to damage their sanitary ware deliberately, leading to potentially costly repairs. However, a little bit of knowledge and thought might be helpful in preventing damage being caused in the first place.
A typical repair is of a chip or scratch in bath enamel caused by a falling object. One of the most common reasons is the shower head being dropped into the bath. Especially if the shower head is of a heavy construction, it is highly likely that this will chip the bath enamel. Yes, it can be repaired, but in ideal world, it wouldn't have been damaged in the first place. To prevent this happening, make sure that the shower is fixed in place and cannot fall. The same obviously applies to damage in shower trays.
Likewise, bathroom cabinets are often positioned directly above the sink. Logical positioning, but we receive a number of enquiries for repairing small chips and cracks when a bottle has fallen out and damages the sink.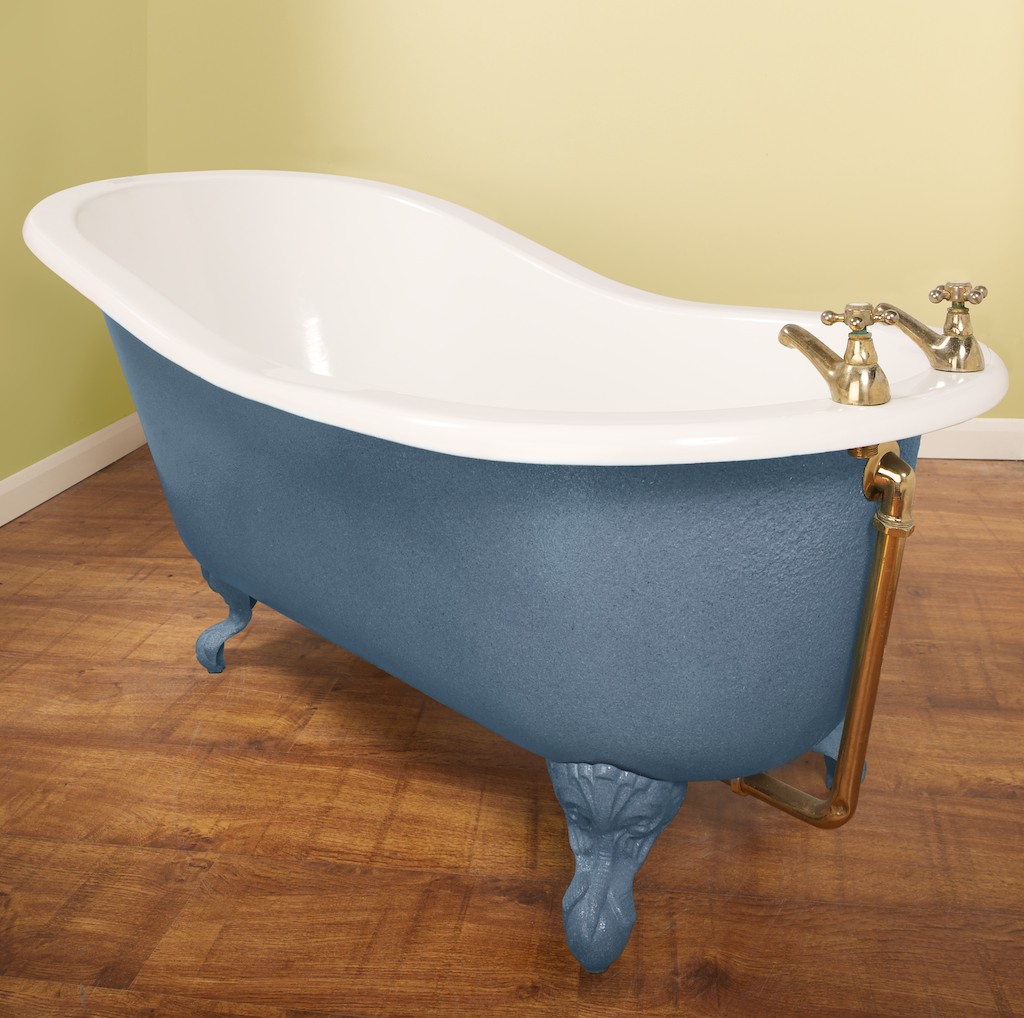 Falling objects may cause some of the damage, but on other occasions it is lack of general housekeeping that leads to damage to enamel and acrylic baths that we are called on to mend. While baths or showers clearly are meant to hold water, they should be kept dry when not in use. In particular, do not leave rubber mats with suckers on the surfaces for an elongated period of time. They will hold water against the surface and will lead to the build up of mineral deposits, which may take some effort to remove.
Finally using unsuitable cleaning materials can cause large amounts of damage to enamel, ceramic, or plastic sanitary ware. In particular, using bleach on enamel can cause serious discolouration. Far from making the bath white, bleach can react with the enamel making the bath go grey. Other chemicals can have a similar effect. While they are generally not used in the home, (more often used in hotels) heavy anti-mould sprays are sometimes sprayed onto tiles and tile grout. If this allowed to run onto the bath it can leave grey streak marks down the side.
The second type of cleaning damage is caused by abrasives. By cleaning your sanitary ware regularly it can avoid the build up of heavy deposits. If heavy duty abrasive products are used, they will start to remove the glaze on enamel, exposing the more porous layers underneath. Overtime, the bath's surface will become duller and harder to keep clean. The best cure is to clean the bath regularly with mild detergents and keep the surface dry. Heavy chemical/abrasive cleaning agents won't be necessary if the bath is cleaned regularly.