Bobbing about on the water
We've taken on a number of small projects this week and have had to be very flexible, working with and around some extraordinary weather. One of my favourite projects from this week, saw one of our technicians, Chris, update the colour of a very small space, while bobbing about on the water!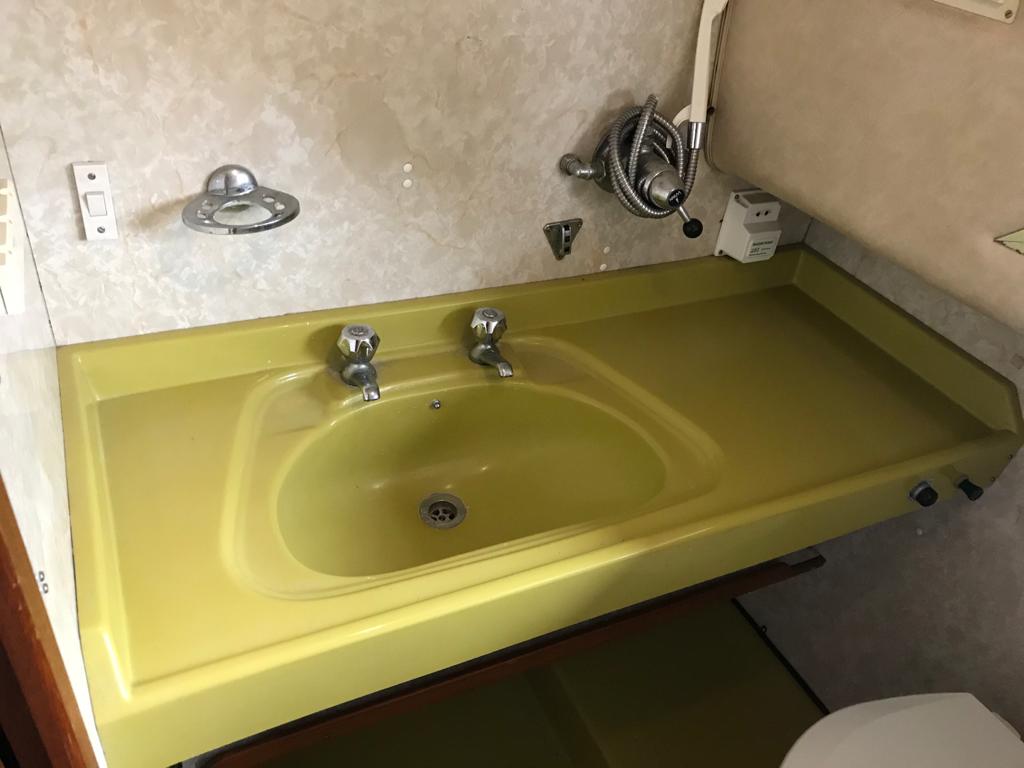 Working in tight spaces
Our services really come into there own when either the cost of replacing an item is prohibitive or that it's just not really practical to do so. This situation often occurs in leisure accommodation such as caravans, motor homes or boats.
This week we've updated the colour of the "head" to those in the know – or the loo and shower room to us mere mortals! In a much-loved family boat.
"Thumper" is over 40 years old and has just been handed down to the next generation, who loved almost everything about this lovely old boat. We were asked to help with the one area they thought could do with a fresh new look.
Breaking the job down into manageable chunks
Working in such a confined space, we had to carry out the refurbishment in two sessions. We finished updating the colour of the sink area on Tuesday. After carefully masking off all the areas we did not wish to re-colour, the exposed surfaces were meticulously cleaned and prepared. The area was then primed, covering the original colour entirely. We then colour matched the topcoat to old white – matched to white in other areas of the boat. Chris applied the topcoat, before leaving it to cure thoroughly until Thursday.
Finishing Touches
On Thursday Chris returned to the boat to update the colour and refinish the floor. He carefully masked off the sink area that he'd refinished on Tuesday, along with the walls and the loo. The surfaces to be refinished on this visit were meticulously cleaned and prepared before Chris applied first the primer and then the colour matched topcoats.
The difference is clear to see and the reactions of the delighted clients – priceless!