Worktop repair – Going, Going, Gone!
Imagine, it's a week after your new kitchen has been fitted, every time you walk in the room it makes you smile from ear to ear. On the Saturday morning only a week after completion you find a pan mark burnt into the worktop next to your hob. After an evening out with friends, your teenage son cooked beans on toast in the middle of the night and places the hot pan directly onto the new surface. The pan has left a clear impression of it's base on your newly fitted worktop. Can you get a worktop repair?
Who do you call? – The Refinishing Touch!
Removing the burnt areas
Once our technician has arrived on site they complete a visual survey of the damage. This enables them to quickly assess the best way to carry out the worktop repair.
In this case our technician carefully removed the burnt patches with a blade. He took great care to remove the minimal amount of the original surface as possible.
Prep the area for the worktop repair
Our technicians  keep the size of the repair to a minimum by masking closely around the individual pieces of damage. The masking acts as  protection to the undamaged area around the pan burn.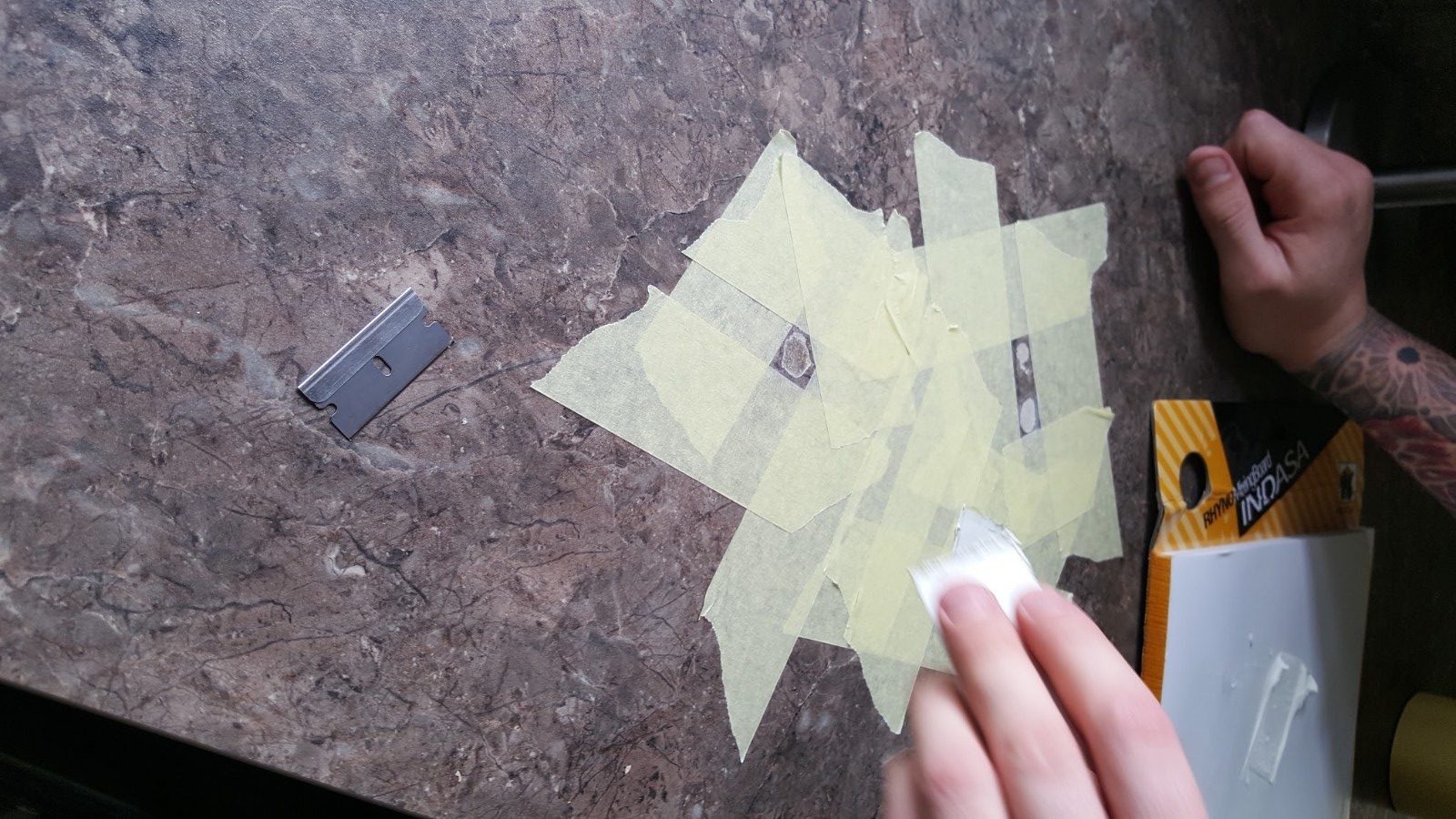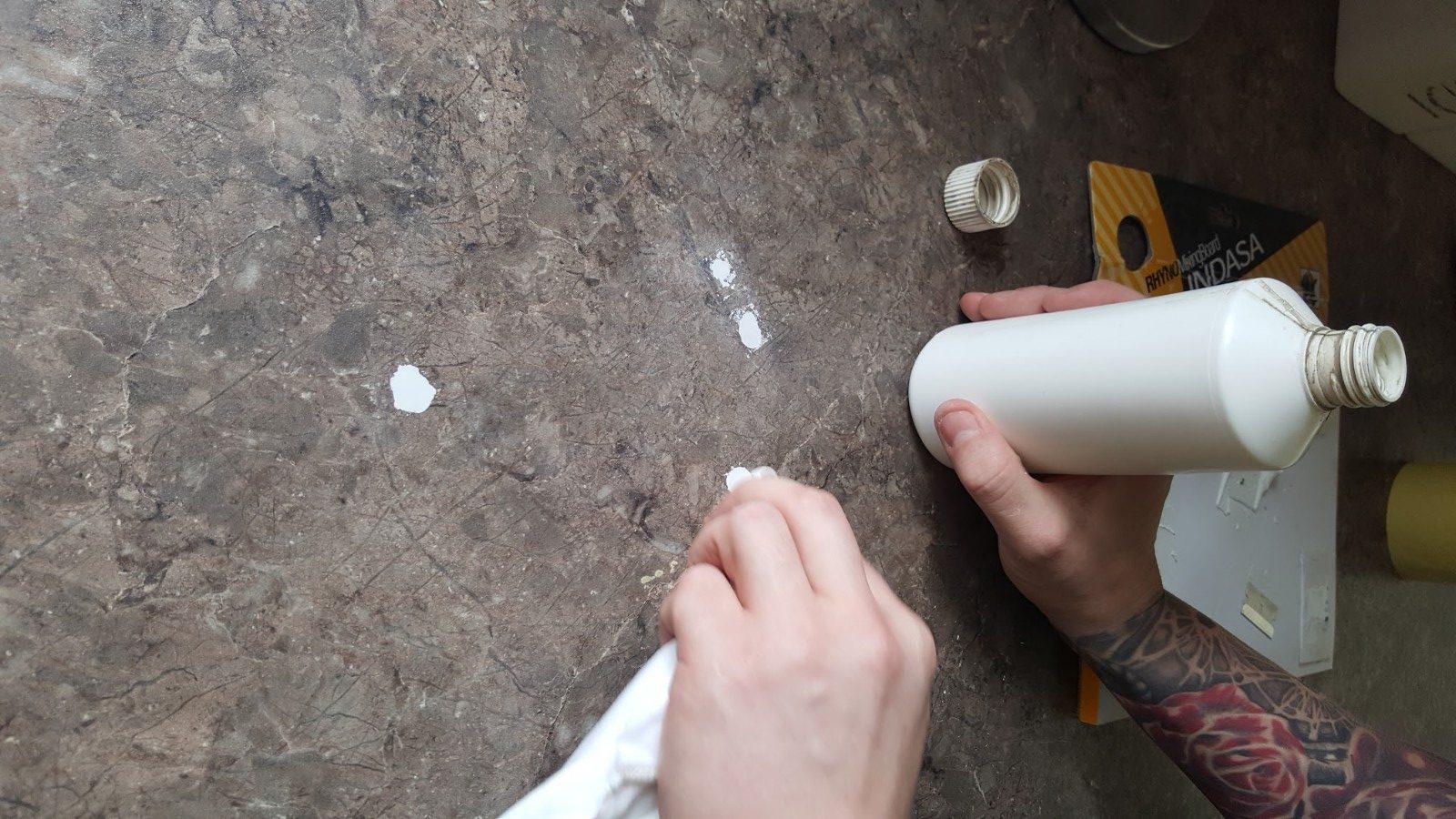 Filling
Our Technician mixes a small quantity of specialist filler on a board,which he then applies into the damaged areas in the worktop. This is done in small, thin layers allowing time to dry between each layer. This continues until the damages are slightly over filled.
Thorough cleaning
The filler is carefully sanded back until it is the level of the surrounding worktop. The technician thoroughly cleans the area to remove any dust, grease or debris in preparation for applying the colour.
Applying the colour
Our technician will build the colour required to make the damage disappear. Patiently he will apply layer upon layer, blending and texturising where necessary.
Finishing touches to worktop repair
One by one as he repairs each area of damage, it becomes unnoticeable. Finally the whole repair is finished with a hard wearing durable top coat.